An Introduction to Guest Posting and Guest Blogging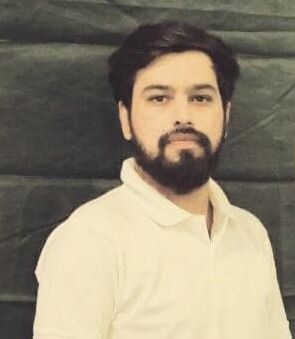 @mwaleedsMuhammad Waleed Siddiqui
Enthusiast professional loves to serve the community with amazing pieces of writing.
If you look around you, thousands of blogs are there to accept well-written, useful, and informative guest articles. No matter your niche, there are plenty of forums talking about the same thing as you do. It is observed that 67% of people find blogs with multiple authors more credible, as there are several minds attached to them.
It is just the start of discovering the power of guest posting! Sounds interesting?
Let's explore more.
Guest posting is not just relevant to writing articles; it is for everyone out
there who wants a higher website authority, qualified traffic, relevant
backlinks, targeted leads, and sales.
A quality guest post published on a high authority website can do a lot more for you.
UNDERSTANDING GUEST BLOGGING:
In simpler terms, guest bloggers have 2 main goals.
1. Guest blogging for the individual who doesn't own any website but
wants to contribute valuable content to others' websites. He/she writes content for someone else and gets paid for it.
2. Guest blog posting for a business that wants to earn more customers, get more traffic on the website, and generate more leads. They write
quality guest posts and get them published on websites with higher DAs (Domain Authority) than their own site.
This content may be related to the business's industry or else
be more generic.
From a business's point of view, if you are in a fast-paced industry, you need to keep evolving with the trends. For getting powerful backlinks, filtered traffic, and quality leads, guest posting should be in your
strategy.
Guest blogging is for a business of any size.
If you are new in the market, industry leaders are not your competitors. But it doesn't mean that you can't go for guest posting. Every businessman, entrepreneur, or startup owner, must invest in guest blogging, not to increase the online appearance but to create brand awareness too. When you're new, you need more and more people to know about you, and that's where guest posting gives you the most advantage.
Every successful marketing team believes that guest blogging is great for establishing a solid online presence for a business at any stage.
Additionally, it is counted as one of the easiest ways to be a credible source of information for both your customers & Google. So, simply take the first step and reach out to the websites/platforms that accept guest posts and get started. But remember, read out their blog first; if you think it is a quality one, trustworthy, informative, and creates a loyal readership, then contact them.
That's because there are hundreds of illegitimate websites too, that accept guest posts, but they are created with the sole purpose of building backlinks. These sources should be avoided at all costs.
How Can Guest Posting Actually Help Your Business?
Here are some of the most important benefits.
Drives More Traffic
The first thing you need to grow your business is to get a larger audience. When you publish your content on somebody else's website, the readers will notice you. Which brings them to your business profile from the link you mentioned in the guest post. But note that if your provided content is helpful for them, only then they'll convert to your brand.
With consistency and continuity, the number of visitors will increase, which means great traffic without much effort.
Develop Credibility in a Niche
The internet is full of content, and every other platform has a specific set of followers. When you keep posting on guest websites, people will start recognizing you. Let's say, for example, if you run an eCommerce website for cosmetics. Writing a guest post in the same niche will eventually build up an audience for your blog post. People who read your content and find it useful will again read your next post and share it as well.
This is how the cycle continues.
You post -> people read it -> become continuous readers -> your business builds credibility -> audience share it with people of similar interests -> you get customers.
Thus, guest blogging bears fruit slowly but surely.
Relevancy Brings Quality Leads
Your every effort in the marketing campaign leads to business growth, and it is only possible when you get customers. These can be repeat customers as well as new ones.
It means that either you opt for guest blogging, you aim to get new prospects. So, let's talk about how guest posting can do this for you.
Writing on the most relevant topic and publishing it on a website with the same intent can bring the right audience. Here's a tip. Don't post about fashion on some e-currency websites. Why? Because the audience is tech-savvy, and you won't get any results out of it.
**Please don't just guest post on any blog that says yes to your
request. 
Talk about some problems and challenges and present a solution with your product/service. It is like, posting about the summer makeup products is too mainstream. Revise your content around how to keep flawless makeup in the summer parties. People would love to know about it.
Wrapping It Up
Never be afraid of starting something new. If you haven't stepped into the world of guest posting, you miss out on a bunch of great opportunities. It is a clever tactic to be in the mind of your potential customers. If you do it right, it can bring excellent results in the form of brand awareness, customer trust, and eventually sales. Good luck!
Join Hacker Noon
Create your free account to unlock your custom reading experience.